Leader in Efficiency
and Automation
INFOSTOP shredders are manufactured to the highest standard using latest technology to ensure your productivity. Our goal is to make shredding as easy as possible and help you protect your information. Learn more about INFOSTOP.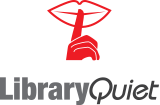 Unmatched Quiet Operation
Efficient and convenient shredders with unmatched "Library Quiet" operation. Hear it to believe it!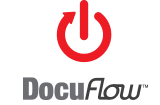 No Jam Shredding
Say goodbye to paper jams with predective DocuFlow "No-Jam Shredding Technology"
Automatic User Protection
Intuitive override functions and visual alerts ensure the safe use for you and your staff
What Do Our Customers Say?

"Love this machine - capable of large quantities of paper and you don't have to waste time watching over it. Criss cross shreds for added security"
Sharon - Review from shreddersales.com.au 15/2/23

"Great machine not to big but big on saving time !"
Tenille - Review from shreddersales.com.au 8/2/23

"Very fast and reliable. Can't go wrong!"
Ash - Review from shreddersales.com.au 30/1/23

"We run a large scale operation and this shredder has been great for shredding large amounts of documents without being forced to manually feed them in. The automatic shredding feature is a massive time-saver!"
Hope - Review from shreddersales.com.au 6/3/23

"great shredder that chews through anything - great for CD's and similar media"
Nathan - Review from shreddersales.com.au 10/3/23

"Love being able to add the paper & let the machine do it's job. We don't have to stand and hand feed the paper in like our old machine."
Leanne - Review from shreddersales.com.au 22/3/23