Leader in Efficiency
and Automation
INFOSTOP shredders are manufactured to the highest standard using latest technology to ensure your productivity. Our goal is to make shredding as easy as possible and help you protect your information. Learn more about INFOSTOP.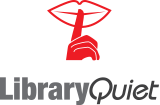 Unmatched Quiet Operation
Efficient and convenient shredders with unmatched "Library Quiet" operation. Hear it to believe it!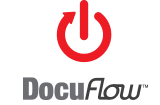 No Jam Shredding
Say goodbye to paper jams with predective DocuFlow "No-Jam Shredding Technology"
Automatic User Protection
Intuitive override functions and visual alerts ensure the safe use for you and your staff
What Do Our Customers Say?

"We replaced our 15 year old shredder with this machine and has save us time using the multi sheet auto feed hopper. The machine is extremely quite when operating."
Gary - Review from shreddersales.com.au 5/8/19

"We have found the shredder to be a great inclusion to our office. We only need to load it up, shut it and leave it go. I love that we don't need to hold a button down every time we want to shred some paperwork."
Julie - Review from shreddersales.com.au 12/8/19

"Great small office shredder. I looked at key brand shredders, but none came close to this for ease of use and value for money!"
Robert - Review from shreddersales.com.au 16/9/19